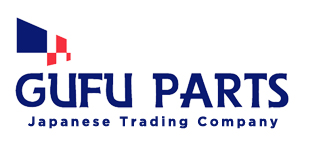 The trading company Gufu Parts LTD is the young but fast-developing company for manufacture and trade of the spare parts for Japanese, Korean and European cars. Despite the company's young age our management has long time experience and markets knowledge, and this allows us to provide effectively the assortment of well known manufacturer of the spare parts and components, create the professional and highly profitable distribution on the regional markets worldwide. 
Among our partners the manufacturers are located in whole Asian region: Japan, Korea, China, Malaysia, Taiwan etc.
Our firm has our own brand Gufu Parts.
• Production on high advanced factories in Japan, Korea and China certified by
 ISO 9001:2002, ISO1400, TS 16949 and QS9000
• Deep professional analysis of the range and interesting price offer
• Today our catalogue consists more than 130 000 lines widely applicable for
 Europe, Russia, CIS, Middle-East and African car parks. We constantly develop the range of our offer.
Our philosophy is Trust, Quality, Profit

Trust and transparency of the business relations between all the participants of supply chain Manufacturer – Gufu Parts – Distributors – Car owners.
keeping the trust is the key to long time success on the market.

Quality. Strong quality control, respect of the warranty obligations by all the partners is the basis of the trust.

Profit. Possibility to built business trustfully, raise money on its every stage and in the same time have the good price for the car owners